Register with us as a New Patient
New Patient Registration
We are happy to register new patients who have moved into our practice area. We do not discriminate on the basis of race, gender, social class, age, religion, sexual orientation, appearance, disability or medical conditions. We ask that patients show the Practice Staff the same respect that we show you. 

Please be aware, that from the 29th of May 2019, our practice boundary has changed. We will only be accepting new patients from our reduced, St Peters Ward Catchment Area. Please contact the practice to check the name of your street, before you fill out a registration form.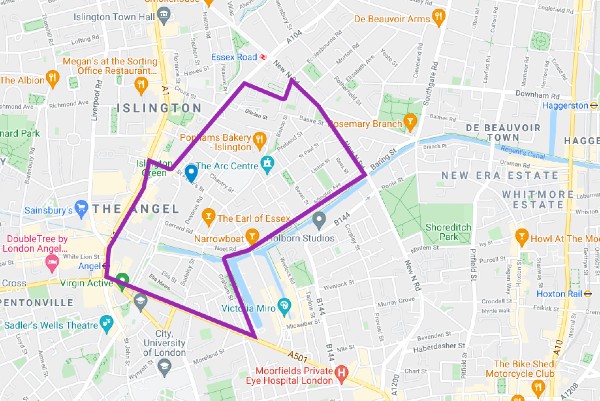 All new patients need to fill in a registration form. If you would like to register at the practice you will need to provide one proof of address. This can either be a recent (within last 3 months) utility bill, bank statement or signed  tenancy agreement. This is to check that patients registering are living within our Practice boundary as we do not subscribe to the Service that allows out of area patients to register with us. If you are unable to show us proof of address, please call or pop by the Practice, a member of the team would be happy to go through this with you. 
St Peters Street Medical Practice will only accept registrations for patients living in our St Peters Ward catchment area.
After we have received your completed registration form, it takes 2 working days to add you too our patient list and then you can book an appointment.
Please click on the link below to complete our practice registration form online, or alternatively you can pass by the Practice from 08.00-6.30pm Monday to Friday, and collect a paper pack to complete. If either of these options are not available to you, please contact the Practice so we can help with your registration.
To check whether a specific address is within our catchment area or for further information about our registration procedure please contact our reception team.
If you have any further questions, or simply wish to discuss in more detail how to register then please do call the Practice, or pass by during our opening hours and speak to one of our lovely Team Members. 
Non-English Speakers
The NHS provides health care in the UK and is funded by taxation. Asylum seekers are entitled to access NHS care without charge while their claim or appeal is being considered. For help on this subject and information and what you are entitled too, please visit this website for more information.
If any non-English speakers need assistance when registering, our during the course of their registration as a patient with us, we have access to an interpreting service both face to face and on the telephone. Please ask at the Practice for more information. 
Temporary Registration
If you are ill while away from home or if you are not registered with a doctor but need to see one you can receive emergency treatment from the local GP practice for 14 days. After 14 days you will need to register as a temporary or permanent patient.
You can be registered as a temporary patient for up to three months. This will allow you to be on the local practice list and still remain a patient of your permanent GP. After three months you will have to re-register as a temporary patient or permanently register with that practice.
To register as a temporary patient simply contact the local practice you wish to use. Practices do not have to accept you as a temporary patient although they do have an obligation to offer emergency treatment. You cannot register as a temporary patient at a practice in the town or area where you are already registered.